Lexington/ High Rock + Badin Lakes Office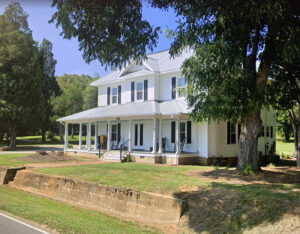 Price REALTORS® Lexington/High Rock + Badin Lakes office sits on NC-Hwy 8 near both High Rock and Badin Lakes. We started serving the surrounding area from this office in 2012 with 10 to 15 active agents. Our clients are our top priority and because we live and work at the lake, we are able to offer them a unique perspective of the lakes and surrounding areas whether it be by land or water.
About the Area
Historic Lexington is the county seat of Davidson County. Uptown Lexington offers a robust shopping and dining experience including its world-famous barbecue & one of the southeast's largest annual events – The Barbecue Festival. Its location in central North Carolina provides convenient access to all our great state has to offer. South of Lexington you will find the 2nd largest lake in NC – High Rock Lake.  High Rock Lake is bordered by Davidson County to the east and Rowan County to the west where you will enjoy Historic Salisbury.  Another short drive south will take you to Badin Lake & the Uwharrie National Forest. Enjoy the peacefulness and tranquility of lake living while being a short drive to Charlotte, Winston-Salem, Greensboro and High Point!
Lexington/ High Rock + Badin Lakes Office
10258 NC Hwy 8, Lexington, NC 27292
Phone: (336) 798-3750 | Fax: (336) 798-3820